Edinburgh Festival Fringe is the largest open access arts festival in the world. For three weeks every August, more than three million people watch more than 3000 shows across more than 300 venues.  
But behind the scenes, there's just one core system that drives the Fringe from start to finish. 
This system, EdFringeware, needs to let venue owners, performers and artists register their venues and events. And it needs to drive other core systems, including the ticketing system, public website and mobile app. 
It's critical to the success of Edinburgh Festival Fringe. And it's all down to us. Yikes. 
Organisers, performers and attendees need a robust, secure and scalable system that never fails. 
So every year, our team of analysts, architects, developers and testers work round the clock to make sure this complex and bespoke system is resilient during peak times. 
And every year, the Fringe goes off without a hitch. Because we make complex projects simple. 
Our impact
We've been responsible for the design, build, support and ongoing development of EdFringeware since 2017.
In that time, the Edinburgh Festival Fringe has grown from 53,232 performances of 3,398 shows – to 59,600 performances of 3,841 shows.
And the system has never failed us. Not once. That's why the Edinburgh Festival Fringe Society turned to Tactuum.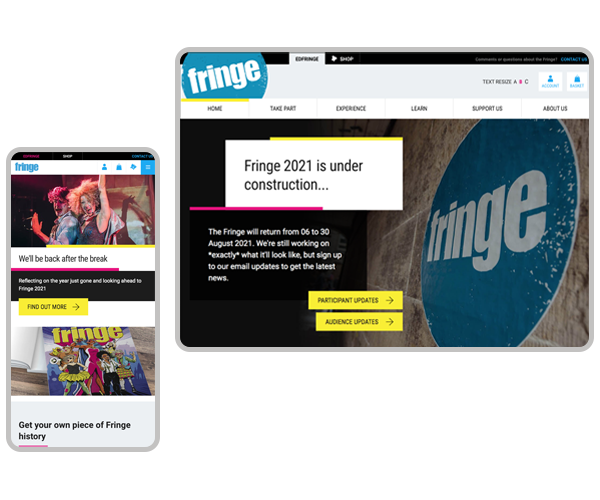 "The success of Edinburgh Festival Fringe isn't possible without our registration platform – and that isn't possible without Tactuum. The team at Tactuum are partners in our success and we'll work with them to drive improvement for years to come. "

Lyndsey Jackson, Deputy Chief Executive, Edinburgh Festival Fringe Society